Step Inside! Take a Tour of Our Home: Holiday Decor Edition
Posted by LINDSEY SMITH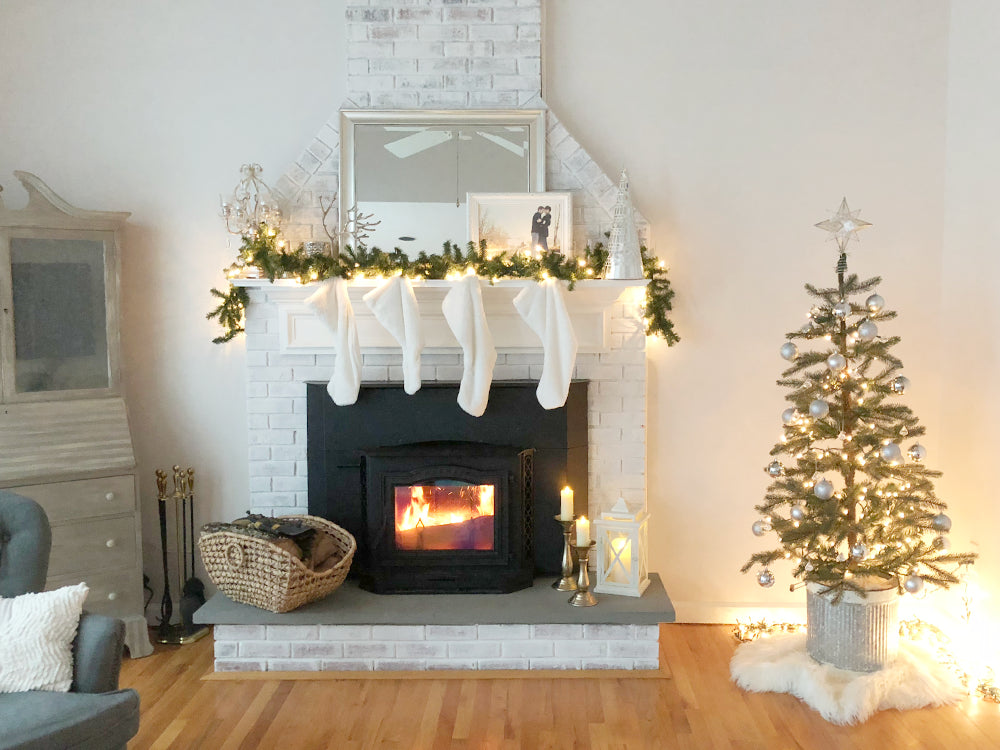 First order of business..... I feel it needs to be said that I am NOT an interior decorator, and this is NOT a home decor blog. With that being said, I feel it is also important to mention that as an artist and creative person, I find inspiration everywhere and in everything I do. Decorating and tidying my home is a great way for me to feel creative and artistic when I'm otherwise feeling stuck in a creative rut. I love playing with textures and shapes, and have fun shifting furniture around to completely and easily transform the look and feel of a room.
We've been living in our current home for a little over 2.5 years now, and we finally feel pretty settled in. We just finished a DIY makeover of the last remaining room we wanted to revamp and we're so happy with the outcome! (Maybe another blog post on our dining room makeover is in order...)
After setting up our Christmas decorations this year, Michael said to me "This room looks like its straight out of Pinterest! You should take pictures to post online! I think lots of people would love to use some of this as inspiration for their homes."
...... Not a bad idea, babe. ;)
So here goes! If you're looking for some holiday decor inspiration, or just enjoy looking at pictures of pretty homes (guilty.) ... here's a virtual tour of our sitting room for your viewing pleasure. :)
Collection 2019
Sale 70% Off
Third slide